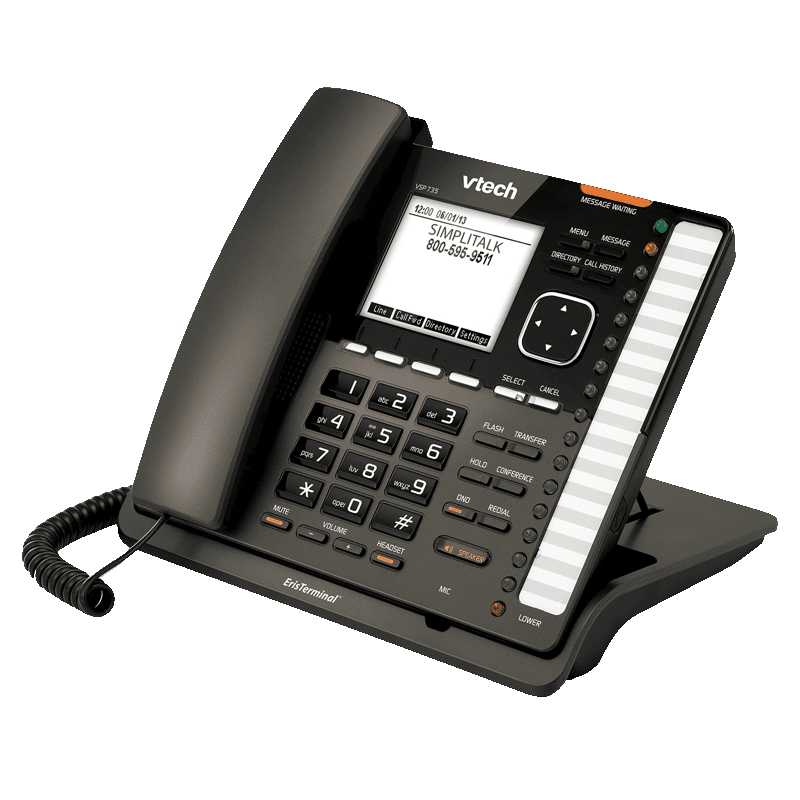 TechMedic can get you setup with the latest and greatest in VOIP phone technology! Our service is loaded with features that you would expect to find in a top shelf service, and we deliver our service at a fraction of the cost of traditional phone systems.

Virtual Receptionist
Use an automated system to direct calls to the right representative.

Music on Hold
Use strategic recordings to inform your customers or use music of your choice to set a good mood.

Call Recording
Choose which lines you want to have auto recorded and listen to the stored recordings later with our easy web management user interface.

Call Forwarding
Configure your office phone to forward to your cell phone so that you won't miss a call regardless of where you are.

Conferencing
The days of paying for 3rd party websites and software to conference call your staff or customers are gone.

Phone Customization
Easily choose how you want your phones display to work and effortlessly program the phones buttons to operate in a way that works best for you, all through our unique User Interface.

Call Flow Builder
Our unique simple web configuration User Interface will let you see in real time how your calls are being handled in a way that's easy to process and actually makes sense.

Redundant Hosting
With the variety of servers we have across the country, we'll keep your phone system running. It's automatic, easy, and care free.

Time Conditions
Setup hours of operation rules that leave you in complete control of your phone system at all times.

Voicemail
Digital voicemail that is easily accessed through the web management or directly e-mailed to your inbox for listening on your mobile device.

Call Queues
Choose groups of representatives that will be able to receive calls based off of where the call is routed.

Digital Fax
Cut the paper, storage, and ink costs of traditional faxes. With SimpliTalk, your fax documents can be delivered to any e-mail inbox of your choosing.

Security
We keep your information and calls secure with our encrypted web configuration tools, and our randomized state-of-the-art hashed passwords.

Continual Upgrades
As new services and features roll out, your account will automatically receive them in our simple web management.

Call Reports
Everything you need to know about your call logs and phone usage is available at your command through our state of the art user interface.

Call Analytics
The power of real-time call analytics will show you the effectiveness of your marketing strategy, giving you the benefit of maximizing your returns on advertising investments.